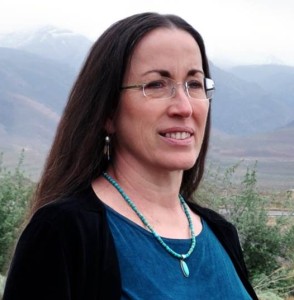 I am a third generation native of Reno, Nevada, the perfect place to be a student of human behavior, to explore our dichotomies: light–dark, objective–subjective, fair–unfair. These contrasts can illuminate who we are both individually and as a species.
My personal life is a study in contrasts. I'm a Nevadan married to a Vermonter (and therefore I'm also a frequent flier). I'm a pragmatic optimist. I'm a traveler (45 states + 54 countries and counting) and a mother who still lives in the house where I raised my children. I have strong views, and I value others' perspectives.
Some basic precepts I live by: 1) Everyone has a story; 2) Treat others the way you would like to be treated yourself; and 3) Chocolate can make almost everything better.
Writer
I recently completed my first novel, The Robe and the Raven, a suspense novel about a new female judge in Reno. In it the cost of sitting in judgment of others is explored against a backdrop of neuroscience, Native Americans, and Burning Man. My experiences working to get this novel published are being documented on this website.
My previous fiction writing includes co-writing (with Leigh McGuire) a screenplay, Proving Ground, which was a 2004 PAGE International Screenwriting Awards Finalist.
I've written numerous nonfiction articles about teaching, judicial branch education, and justice system issues. [See Portfolio for links to several of the articles; many more are available on www.nasje.org] I'm also one of the (many) co-authors of the U.S. bench book: "Handling Cases Involving Self-Represented Litigants: A National Bench Guide for Judges."
You can read more about the experiences that are the well for my writing in "The Writer's Reservoir" on this website.
Communication Consultant
I have had my own business as a communication consultant specializing in justice system education since 2002. I am active in trying to improve the way we teach professionals in the judicial branch and other related systems, serving as President of the National Association of State Judicial Educators (NASJE) August 2014-October 2015, as well as having been on the NASJE News Editorial Board and on NASJE's Diversity, Fairness, and Access Committee for about a decade.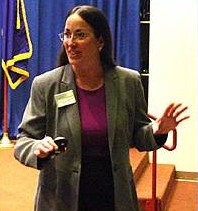 I've designed and conducted seminars and workshops on a variety of topics including:
Communicating with self-represented litigants
Courtroom communication skills
Customer service in the court system
Dealing with challenging people
Decision-making and social cognition
Demeanor
Educational aspects of jury innovations
Faculty development (train-the-trainer)
Implicit bias
Individual communication coaching
Intercultural communication
Leadership skills
Procedural fairness
Stress management
(For more, see Services.)
I've taught justice system professionals across the United States and Canada as well as in Russia, Ukraine, Macedonia, Philippines, and the Caribbean (see map for all of the places I've taught and the additional countries I've been to for self-edification). I've been on the faculty of the National Judicial College since 2002. I've taught for the National Tribal Judicial Center, National Association of Women Judges, National Center for Courts and Media, National Association of Administrative Law Judges, California Judicial Council, Supreme Court of Virginia, New York State Judicial Institute, and the Nevada State Bar Association among many other organizations. (CV available upon request)
College Instructor
I am an adjunct professor in Communications Studies in the School of Social Research and Justice Studies at the University of Nevada, Reno (UNR). I've also taught with the University of Maryland in Heidelberg, Germany, as well as with Truckee Meadows Community College. At UNR I'm currently teaching (online) COM 412: Intercultural Communication. Over the past twenty years I've also taught public speaking, small group communication, business and professional speaking, and fundamentals of communication, among other university classes.