Conference Speaker and Communication Consultant
I have been speaking at conferences and seminars since 2002. Sessions vary in length (one hour to several days) and are for audiences of all sizes. General types of presentations I do include: informative, persuasive, motivational, and entertaining.
I will work with you to design a program that meets the specific needs of your group. In my presentations I use an active style that includes audience involvement and humor.
General Communication and Teaching-Related Topics:
Adult learning principles/brain-based learning principles
Communication skills coaching
Curriculum development and instructional design
Designing and delivering presentations
Distance learning techniques
Giving and getting constructive feedback
How to get your audience actively involved
Intercultural communication
Leadership skills
Learning styles
Meeting facilitation and action planning
Providing excellent customer service
Small group communication
Stress management
Using research on learning to inform your teaching
Working with challenging people
Justice System Topics:
Accessibility issues
Communicating with self-represented litigants
Courtroom communication skills
Customer service in the court system
Dealing with difficult personalities and other challenging people in the courtroom
Decision-making and social cognition
Demeanor
Diverse populations in the court system
Educational aspects of jury innovations
Implicit bias
Individual communication coaching for legal system professionals (includes recording with intensive feedback)
Leadership skills
Mediation communication skills
Procedural fairness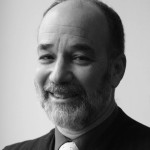 I speak individually, and I also often co-present with my husband, Judge David Suntag (Vermont Superior Court Judge for 25 years).
If you are interested in having me present, please contact me for more information at .